5 Customizable Blank Vintage Maps
A downloadable bundle of maps
A blank canvas for all your map needs!
A treasure island? A tropical paradise? The world-map for your next game? You can put whatever you want in these blank canvases!

We created these blank maps for all the people out there who need a blank map where they can draw or scribble down all the interesting details needed for their project, be it a game or a session of your favorite tabletop RPG.

Request a custom shape!
If you want a custom shape, you can just contact us and request it, we will gladly make one (time permitting). It's not required, but please consider making a donation to the project though!
We are also available for commission if you need to add details or a more complex design.

Technical Aspects
Each map is 1920x1080px and we provide three versions so you can adapt it however you want to your project.

As the title implies, we currently made 5 maps, but we might add more in the future!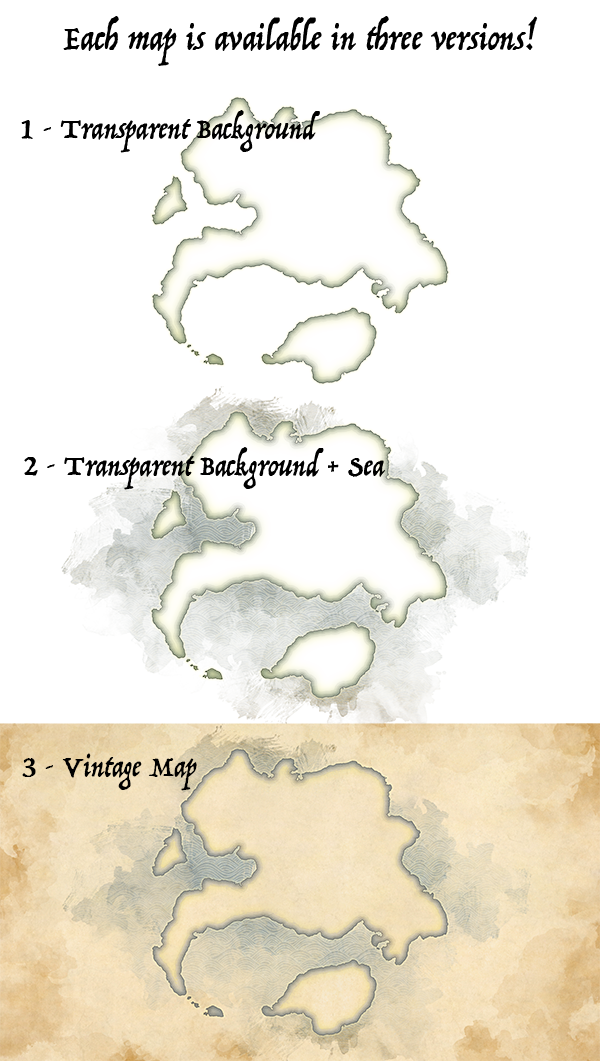 License
These maps are shared with Creative Commons 4.0 Attribution (CC BY 4.0). This means you can do whatever you want with these maps: make derivative works, use it in your commercial projects, sell them to a museum, whatever! You just need to credit us (The Lore Observer - https://lore.observer) and that's it!

Need more maps?
If you need completely detailed designs full of ideas you are in luck: we made 100 of them! You can find them here on itch.io!
Thank you!

Download
Click download now to get access to the following files:
5_Customizable_Blank_Vintage_Maps_by_The_Lore_Observer.zip
35 MB